In the Beginning there was CD
What is now Musica Donavania, has its roots far back in the mists of time, in a previous century (early 1950s). It was originally a Science and Science Fiction appreciation group, founded under the name CD Inc. The original logo was actually a modified Civil Defense helmet with "INC" added after the CD, and some destructive device embedded in it. At the time "C" stood for Ron Cobb and the "D" for Tad Duke. The Inc. stood for nothing, as the group was never incorporated. A very Early Photo in my posession shows an original helmet with a large wooden screw embedded in it. For more on this very early, non-musical phase, see Who is Ron Cobb. As noted, Paul Shoemaker was also part of this early group.
Ron Cobb now lives in Australia, and is no longer much involved with the group, but he did attend at least two Music Group events in 2000. I haven't been able yet to find what happened to Tad Duke.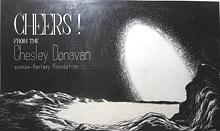 Over time other people became associated with the group, notably art student Jon Lackey and small time science fiction author Helen M. Urban, both from the science fantasy side. Helen's only well known work is The Glory of Ippling, published by Galaxy in 1962. It is notable for the really bad reviews it gets. The CD was changed to represent Chesley Donavan, Chespingus (Prince or whatever) of Donavania, a tiny mythical country somewhere in the Danube Valley. The official name became The Chesley Donavan Science-Fantasy Foundation. The choice of the name "Chesley" was supposedly inspired by admiration of the planetary paintings of Chesley Bonestell. The "Donavan" part supposedly came from a 1942 science fiction novel by Curt Siodmak, "Donovan's Brain", later made three times into movies. This I learned in the early years, but I hear some have denied that in later times. I suspect the spelling "Donavan" was a typo not discovered until after documents were printed.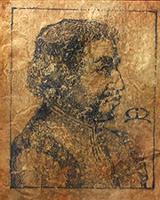 Early on, the group created some mythology around the Donavanians and the country of Donovania. In one story, Franz Schubert was eating lunch in a bistro across the street from Donavania where the Donavainan National Anthem was being played. Schubert, hearing the music, asked the waiter "What is that?". The waiter, mistaking the question as being about lunch, responded "Trout". The result of his incorporating this music into his own work was the "Trout Quintet". This was, of course adopted by CD as the only surviving rendition of the Donavanian National Anthem.
Some of the early manuscripts from the myth building can be seen on our Manuscripts 001 page. Unfortunately word processors were not yet available, and typewriters are terrible devices when you're making stuff up, so the manuscripts are a bit messy.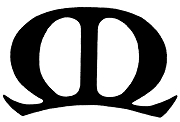 At this time the two symbols of the Chesley Donavan foundation first appeared. The "CD" emblem is seen in all three portraits on the Portrait Page and the one at the top left displays the Ankh (Egyptian looped Cross) which predominated even past the time of the CD Revolution.
Over time, the group grew, but some of the founders had departed. Ron Cobb, later to find great fame as a Free Press cartoonist and major designer for such productions as "Alien" and "ET", had been shipped out to serve in the Vietnam War. Tad Duke had developed a pathological fear of pigeon droppings and had made himself rather scarce. I'm pretty sure I met him once, but remember no details. Paul Shoemaker was the only one left of the earliest founders, and Jon Lackey and Helen Urban who came just a little later .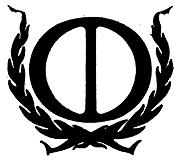 Around 1960, Andrew Grygus, writer of this page, became a member. By this time the connection to science fiction fandom was fading rapidly. The story of Donavania was still current but little new material was created. The "Imperial Logo" seen to the left had mostly replaced the original logo. I have an Invitation from 1962, which is one of the last to be based on the Chesley Donavan myth. Meanwhile, interest in the religion of Ancient Egypt was increasing. Also increasing was interest in music, although none of the regular members were musicians. Interest in music was strongly promoted by Paul Shoemaker.
The group was meeting once a week, on Friday. In the ate '50s and very early '60s meetings were in Helen Urban's garage in Burbank, but by 1963 they were in whatever abandoned theater, run-down store front, abandoned church or other digs Jon Lackey was living in. This varied, for though his landlords were unbelievably tolerant of his being behind on the rent, eventually they'd force a move. A move was always traumatic, because Jon was a pack rat beyond peer.

The Revolution: Newer CD members became fed up with autocratic rule of Paul Shoemaker, backed by Jon Lackey and Helen Urban. A more democratic situation was thought desirable and a petition was brought forth titled PROPOSED CHANGES IN THE CONSTITUTION. All present signed on the FOR side, except Paul Shoemaker who signed on the AGAINST side.
Paul Shoemaker never came to another meeting. He later used the name Chesley Donavan for a gay men's group. There is some evidence of a "Chesley Donavan Organization" in Twentynine Palms, California, but there appears to no longer be a Web site or any other information. Helen Urban also left the group at this time, but she was not in the best of health.
Paul Shoemaker changed his name to Harold Moss when he "came out". He became one of priests of the Church of the Eternal Source while continuing an intense interest in music until his death in 2010. There is an obituary at Music Web and another on the Church of the Eternal Source site (in Member Bios, Harold Moss).

Roots of Musica Donavania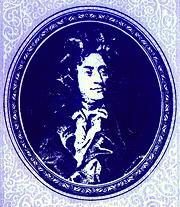 Well before the Revolution, the Music Group was forming as a distinct entity. I have found an invitation to a Bach Birthday Event dated 21 March 1964. This was printed by members who were letter press printing enthusiasts. It is notable that the address for this event is not one of the regular CD meeting places. Clearly there was unrest well before the Revolution. The Bach's Birthday tradition has carried forward to the present, but is getting a little stale because everybody is over-doing Bach these days.
After the revolution, emphasis shifted yet farther from science fiction, particularly to musical and seasonal events. St Cecilia's day became a major event, and the Solstices and Equinoxes were celebrated with Egyptian style events. Only a few months after the revolution, members interested in letterpress printing turned out an invitation brochure for Saint Cecilia's Day. Printed on very fancy paper it was far beyond what most small organizations could do in those days. The Saint Cecilia's Day celebration of the music of Henry Purcell continues to this day.
The seasonal events, held four times a year, became quite elaborate. We have a photo taken at a Solstice Event. More photos will be published as they surface. These were generally organized and presided over by Jon Lackey. The march from Alan Hovhaness' Saint Vartan Symphony became the standard ceremonial march for these events. For Jon, a hard core atheist, these events were strictly theatrical without religious connotations.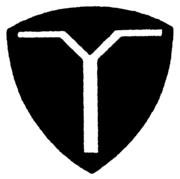 Again - Revolution: Jon Lackey proved even more imperious than Paul Shoemaker had been. He kept all CD documents, history, artwork, etc. locked up as his personal property. No-one else was allowed to touch any of it. He seized the invitation lists and all other items of control. This need to be the center of everything, to maintain complete control, and recognized no contribution by others. This was becoming central to Jon's personality, and served him poorly in years to come.
In reaction, several of us formed the Philip Yoiville Society. I don't remember much of the logic here, even though I made most of it up myself. I think Philip Yoiville was a science fiction character who was supposed to be of Tatar extraction. I don't remember the logic of the double gibbet shield logo either.
One of our Revolutionary Tracts laid out the real problem - though we didn't immediately recognize it. It soon became obvious that the real problem was, as adults, we didn't need any of this organization and mythology crud - we had much more "interesting" concerns to deal with. Reality had come home to roost.
While the Philip Yoiville Society didn't last long, we did have some high quality meetings and solidified the Music Group with Jon Stringer the key organizer of the music - and that music events were not held at Jon Lackey's. A number of our schedules and invitations are available here: September 1966, October 1966, December 1966, January 1967. These were probably written by Jerry Woods, though Ron Myron could also write in this style. Jerry Woods had the printing press.
Jon continued to hold weekly meetings for some time, and it was at one of these Friday events that Jon physically shoved me out of his digs, forbade me from ever to return, and banished me from the Music Group, for life (his life, as it turns out). The reason for this expulsion was rather silly, but hinged on Jon's pressing need to be the center of the universe. That story will be published here soon. I don't have an exact date for this, but it was apparently between mid 1973 to mid 1974. Jon also continued with the astronomical events, as shown by this Announcement from 1973. Neither these events nor Ancient Egyptian religion are currently a part of Music Group practice - however, under it's new name, Musica Donavania, some elements of this may reappear.
Banishment didn't bother me, and I never felt hostility toward Jon, it was strictly a one-way enmity. I had lots and lots of other stuff to do. Among other things, I found myself on the Church of the Eternal Source invite list and attended some pretty darn good events and parties there.
Though gatherings became monthly events, and were, of necessity, held at other peoples homes, Jon Lackey kept firm control of the invitation list and the dates, timings and themes, of what he named "Music Group". Now and then, when Tom Slover and Peggy Myron were in town, they invited me along to a Music Group event, to Jon's great distress - but there was nothing he could do about it in other people's homes.
In February, 2007, Jon Lackey died. An appropriately sanitized Obituary has been posted by Mallory & McCall (although they had stopped hosting Music Group because of a strong feeling they were just being used by Jon). Bonnie Calahan took over responsibility for maintaining the Music Group. Unfortunately, Jon Stringer also died in 2007. This was after long illness during which he could no longer coordinate the music programs.
Although I had never met the people who made up the Music Group at this time, through some connection, possibly Tom and Peggy, I was invited back in March 2007. I soon began hosting events, rotating with Bonnie and Tim, and Karen and David Miodowski. Karen died in December 2012, so Bonnie and I now share responsibility for keeping the group going. All recent recorded history, December 2007 to present, can be found on this site at Successful Events. In late 2016 I acquired over 1500 CDs from the Jon Stringer music collection, and have been promised another 800.
In honor of its earliest history, on 31 January 2017, Music Group was renamed to Musica Donavania. This name change was approved by members with knowledge of the group's history.
Andrew Grygus, 1 July 2014 r170131